Home Heating Oil Delivery Service in Nassau County – C.O.D Oil Delivery Prices
Please call our office for up-to-date home heating oil prices in Nassau County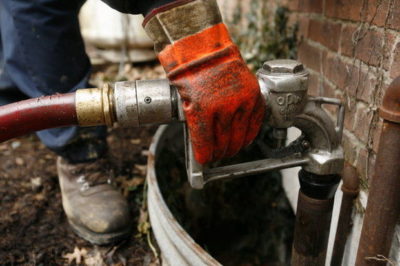 Does your home use oil as the main heating fuel during winter? Do you live in Nassau County, New York? If you answered yes to both questions, you should definitely be considering our home heating oil delivery service. There are several reasons why this is the most convenient way to keep your oil tank topped up. First of all, it is incredibly easy to order – simply call us at (631) 239-3009 to speak to one of our friendly dispatchers. Our phone lines are open 24/7 if you need more information or would like to purchase home heating oil.
Cash on Delivery Fuel Oil
For this service, payment is collected on a cash-on-delivery basis. Since the customer retains the money until the supplies are delivered, there is mutual trust between you and the company. This system also eliminates a lot of hassle related to payment. No advance payment means you do not need to own a credit card. By default you also don't need to worry about transferring cash to your credit card or having to deal with hefty late fees.
Quick and Direct Heating Oil Delivery
Unlike with other companies offering C.O.D heating oil delivery, when you order from us you won't get a list of quotes from various dealers. Instead we source the heating oil supplies from local fuel terminals and transport it straight to you in one of our fully equipped delivery trucks. Our drivers are very familiar with Nassau routes and will make sure your order reaches you on time.
Affordable COD Oil Prices
Our supreme purchasing power allows us to buy heating oil supplies at low cost when the market is going through its seasonal price drops. Then we can pass the savings on to you, by delivering cheap heating oil during winter when the general prices are soaring. Not to mention, we compete cost-wise with every other company delivering heating oil in Nassau. Call us to get the current prices – we guarantee you won't be disappointed.
In addition, cash on delivery charges do not include any overheads, such as repair fees, delays or bad weather. Yet again you save money!
No Contract Required
No contract equals no long-term commitment. If you are not prepared to sign up for a regular service, then Nassau county C.O.D heating oil delivery is the perfect solution. The added benefit of this is that you can choose how much oil you need delivered, rather than receiving a set amount each time. For example, if it is springtime and you don't need your oil tank refilled completely, you can order the exact amount of gallons necessary to top it up.
Ability to Schedule
Rather than receiving your heating oil delivery at a set time (when the supply company decides to complete all the deliveries in a certain area), choosing COD gives you the freedom to schedule it for a time that is convenient for you. You don't need to take a day off work just to be there when our drivers arrive.
Why You Should be Using Heating Oil for Your Home Heating
If you are still using natural gas, electricity or propane to heat your home or building, we highly recommend that you switch to heating oil. Here are just a few of the reasons why:
Safety: Heating oil burns at a very high temperature compared to other fuels. That might not sound safer, but it is – for both usage and storage. It also doesn't combust in its normal liquid state. Modern oil tanks are designed to be sturdy and leak-proof. If by any chance any damage did occur, the evidence would be much more visible, allowing you to fix the problem as soon as possible.
Comfort: Since it burns at a higher temperature, oil heats up the domestic water supplies and the rest of your home quicker. The heat provided is consistent, so you won't wake up in the middle of the night with cold feet.
Eco-friendly: Heating oil is one of the more environmentally friendly fossil fuels, due to the fact that oil heaters create less soot and overall waste than other methods of obtaining heat. Also, our heating oil is obtained from local fuel terminals near Nassau, so less air and road miles are covered to deliver it to its destination.
Efficiency: With the highest concentration of BTUs (British Thermal Units) of all these energy sources, heating oil gives you the best value for money.
Self-reliance: When you rely on heating oil, all the resources are stored on your property itself, in an oil tank. Your house's heating isn't reliant on any public infrastructure or grid, instead it is self-contained. Therefore if any emergency situation occurred, you will probably have some oil left to tide you over until more heating oil can be delivered.
What are you waiting for? Call today to find out how you can switch to heating oil and get it delivered directly to you!
Service Contracts Available!
Home Heating Oil Delivery Service in Nassau County, heating oil company Nassau, home heating oil delivery Long Island, cod oil prices, heating oil