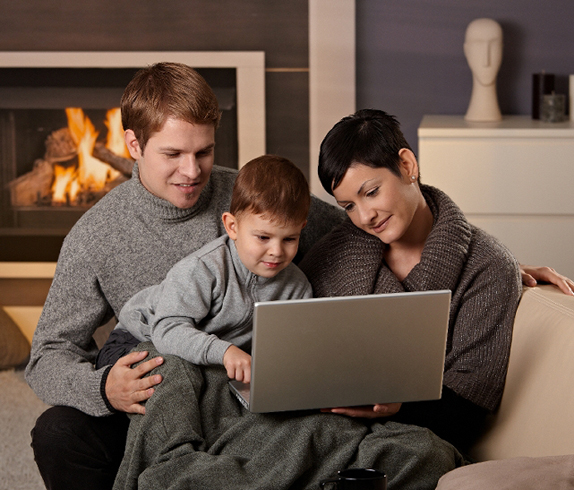 How do I order emergency oil delivery?
Simply give us a call at (631) 239-3009. Our dispatchers are on call 24/7, every day of the year.
Can I pay by credit for emergency oil delivery or oil burner service?
Yes, we accept both cash and credit card payments for all of our services.
Where can you deliver to?
Nassau Heating Oil Delivery delivers heating oil to anywhere in Nassau County, New York.
Do I need an emergency oil delivery if my heating oil burner has stopped working?
Only if your burner has run out of oil. You can check the heating oil level in your tank easily with a rod or stick. If there is not much oil left or it has run out completely, give us a call to order an emergency delivery. To make the process quicker, make sure that your fill is accessible for the delivery.
How long does emergency oil delivery take?
Usually our trucks arrive at customer's doors 1 to 6 hours from the time of ordering. We have a same-day delivery policy unless you happen to order late at night, in which case the delivery will arrive the next day.
What quantity of oil would be enough for my house?
Most houses have tanks with 275 gallon capacity. Sometimes two tanks are installed, which together can hold a maximum of 550 gallons.
Is emergency oil delivery more expensive than regular delivery?
Yes, because these orders require us to focus solely on meeting your demand within a few short hours, compared to completing bulk deliveries during normal working hours.
Do I have to order a full tank of oil?
No – we can also deliver half a tank of oil, or alternatively we can top up a half-empty tank. Essentially you can order as much heating oil as you need, since our prices are flexible.
What is the minimum number of gallons that can be ordered as an emergency oil delivery?
50 gallons.
Do you offer express emergency delivery?
Yes, for an additional charge we do offer express emergency delivery. This does incur additional charges however. Call us for more information.
Can I change my order after I have made it?
Order modifications are allowed as long as you call within two hours of the order being made.
Is there more than one type of heating oil?
Here at Nassau Heating Oil Delivery we deliver both #2 and #4 heating oil. Both are of high quality, and are obtained from local fuel terminals making our oil as environmentally friendly as possible.
What happens if I accidentally order too much heating oil?
We only charge customers for the amount of oil that fits in their tank – the additional payment is refunded and our trucks return the excess oil supplies.
Can I have my burner tuned up along with emergency heating oil delivery?
As long as time allows, your delivery driver will be able to tune up the burner in your house. Simply ask them in person or call our offices to request this added service.
What is the benefit of signing up for your automated heating oil delivery service?
By registering for these regular deliveries, you will not run out of heating oil as long as it is used sensibly. This can cause damage to your burner if it happens, which would in turn incur extra expenses and trouble. Our automated heating oil delivery service is convenient, cheap and reliable.
Do I need to be at home when the delivery truck arrives?
You need to be at home to allow the delivery driver access to your tank so they can fill it up. We also require your presence if you have chosen to pay by cash – the driver will collect the payment at the time of delivery. If however, you have paid by credit card and are willing to leave the entryway to your tank unlocked, then you do not have to be there in person.
Can you provide me with the time of delivery in advance?
No, we can only provide an estimated timeframe, since the exact time of arrival depends on circumstances out of our control such as traffic, weather, time of day, and route closures.
My tank is not easily accessible from the road; do you have a longer hose to be able to reach it?
Our trucks and drivers are fully prepared with suitable equipment for this type of situation.
What happens in case of a late delivery or technician appointment?
Call our 24/7 customer service number and we will find a solution to the problem.
Are my personal details stored safely?
Absolutely – customer satisfaction and protection is at the top of our priority list. Our  website is fully secure, and we never pass on your personal information to any third party. For more information please refer to our terms and conditions.