24 Hour Emergency Oil Burner Service Nassau County NY
Call Now For Instant Response
A malfunctioning burner could leave you and your family without any form of heating during the cold winter months. While occasionally the issue can be resolved with a DIY approach, don't attempt this if you do not know what the root of the problem is. You could end up worsening the situation or even pose a danger to yourself and other inhabitants of the house. For that reason we always recommend contacting an expert. If you live in Nassau County, call us at (631) 239-3009 to learn more about or order our emergency oil burner service. Our skilled technicians will have your heating system back up and running in no time.
What is your Oil Burner Issue?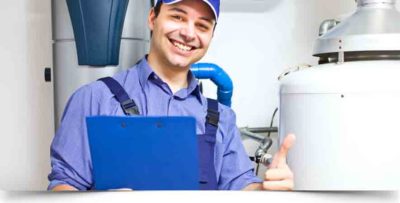 Pinpointing the visible or audible signs that something is wrong is the first step to finding out which emergency oil burner services will solve the problem. Is the burner at your house or place of work showing any of the following signs?
Not switching on or running
Producing either excess or not enough heat
Cracked or damaged outer casing
Smoke or smell coming from the burner
Out of oil and/or hot water
Thermostat not working
Unusual sounds while the burner is running
Our Emergency Oil Burner Service in Nassau County:
Below is a list of all the services offered in Nassau County. To get more information on what each one involves and costs, call our 24/7 telephone line and one of our customer service agents will be happy to help you. We aim to complete each of these tasks within 24 hours of the initial purchase being made.
Bleeding burner lines
Full servicing of oil burners
Furnace repair
Burner replacement and installation
Heating repair and service
Annual Oil Burner Servicing
In addition to these one-off emergency oil burner and heating services, Nassau Fuel Service also sells an Annual Burner Tune-Up and Vac package. This involves a comprehensive once-over of all burner parts and functionality, to ensure that your machine is in perfect condition. Booking an annual oil burner tune-up minimises the possibility of any emergency heating loss situations during the winter season. It is also a great investment since the total cost of this preventative treatment is highly likely to be less than if your burner had to have serious repairs or be replaced entirely. The complete range of jobs that are included in this package are as follows:
Replacing the nozzle
Changing the filter
Strainer
Burner cleaning, brushing and vacuuming
Inspect unit and wiring system
Check normal running operations for the new season
Fine-tune settings for maximum efficiency
Prime and Start Nassau County
Finally, if you have run out of heating oil for your house, you can also order emergency oil delivery from us. Yet before you can use the emergency supplies your home heating system will need to be restarted. It is for this situation exactly that we offer a Prime and Restart service as an optional add-on to every delivery. The delivery driver will complete the job for you as soon as they arrive at your address, so you don't have to wait long to feel toasty warm again.
Troubleshooting Oil Burner Issues
Sounds are probably the most common observations in a faulty burner. Different types of noise can act as indicators of the type of issue the burner is undergoing. Some of these do not require professional attention and can be simply fixed.
If you have noticed any rattling, squealing or tapping noises, it is likely that air has gained access to the burner lines. This can be remedied through a process called "bleeding" – but don't try to do it yourself unless you are properly trained. We provide this service for a very competitive price, available to all Nassau county residents.
A grinding sound coming from your burner is definitely not a good sign – for health and safety reasons, the best course of action is to have it shut down. The cause of the problem is related to the motor bearings, so it is not something that can be fixed by a layman. This is one of those situations where you need an expert to implement a solution. Get in touch with us here at Nassau Oil Delivery to order our emergency oil burner repair service.
When the noise is nearer to whistling, the reason for it is almost certainly a build-up of dust on the filter, leaving less space for air to pass through. As a result this air gets blocked and becomes slightly pressurised, forcing its way out. Once you have checked the filter to ensure this is the case, it's recommended to consider replacing the part altogether instead of trying to clean it somehow. Best practice is to change the burner's filter every three months.
Some of the other potential causes of burner sounds are: poor belt tension, loose access panels, extinguished pilot light, or general uncleanliness. If you aren't sure why your burner isn't working or seems to be malfunctioning, ring our 24/7 hotline for a diagnosis.
Emergency Oil Burner Services Nassau Booking and Cancellations
As mentioned previously, bookings can be made by any Nassau resident by calling our office. Phone lines are around the clock, 365 days a year. The payment method is up to the customer; we accept both cash and card. Clients take full responsibility for completing the payment in the agreed time.
Our policy dictates that customers are not allowed to cancel within 24 hours of their pre-booked appointment.
The correct procedure to follow in case you do need to cancel, is to call our team at least 24 hours in advance and note your cancellation number. Then, if by accident the technician shows up you can confirm the cancellation by presenting this number. Otherwise, we will have to charge the full cost for the employee's time and effort.
oil burner service Nassau County, oil burner repair, oil burner installation, burner replacement Nassau County, oil burner replacement cost estimate