Call Now for 24 Hour Emergency Boiler Repair Nassau County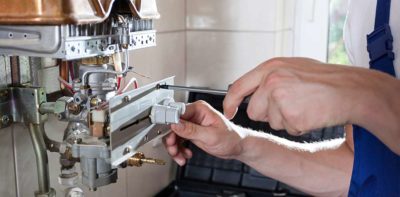 Is your boiler broken or not working as well as it should be? If you need something fixed as a matter of urgency, you can count on us to deliver reliable and fast service to any Nassau County resident. We are reachable at (631) 239-3009  all day, every day. That includes nights, weekends and every holiday, so you will never be left feeling the cold for long. Also see oil burner service Nassau County and oil delivery.
Same Day Service
We aim to have a technician at your door to attend to your boiler within 24 hours of you booking an appointment. All Nassau County customers can expect same day service, unless of course the booking is made late at night, in which case the appointment will happen the next day.
Affordable and Easy to Pay
Our prices easily rival those of any other boiler repair provider in Nassau – to find out the exact cost, please call our office phone number, which is given above. Our efficient chain of command means we spend less on overheads like transport, meaning you pay less for our high quality services. Also, we accept payments made using either cash or credit card; whichever is more convenient for you personally.
Fast Same-Day Boiler Repair in Nassau County
Annual Boiler Service
Regular boiler servicing is necessary to maintain your house's heating system and keep it running as normal. It is essentially an investment in financial security and peace of mind, since this service vastly reduces the risk of your boiler breaking down or malfunctioning at any time. A complete boiler service includes:
A general visual check of the boiler and the flame
Flue checks, both internal and external
Ensuring that the case seal is effective
Checking the level of operating pressure and heat input
Securing of all safety devices
Removal of the boiler casing to examine all of its components
Locating any functional faults by firing the boiler in a safe manner
Cleaning and vacuuming, if necessary
A service report summarizing everything that has been done, for future reference
The whole process takes at least 30 minutes, and you will need to be present to provide access to the boiler itself.
Common Boiler Issues
No heating or hot water
Thermostat problems
Unusual sounds coming from the boiler, such as whistling or gurgling
Loss of pressure
Leakage
No heat coming from radiators
Repeatedly switching off by itself
Extinguished pilot light
Frozen condensate pipe
Kettle-like noises
Our boiler technicians arrive equipped to deal with all of these problems. A few of them can be remedied at home using a DIY approach, but obviously only if done with extreme care. Refer to the section below for explanations and advice regarding a couple of these cases. If you don't feel confident trying to resolve an issue with your boiler on your own, call [company] immediately to speak to an expert. It is always better to trust a professional rather than potentially causing a safety hazard to yourself or other inhabitants of the house.
Troubleshooting Boiler Issues
No hot water or heating: There are several potential causes for your boiler not producing any heat or heating your domestic water supply. Some of these include low water levels, a failed valve, or a damaged thermostat. The simplest thing you can do is to check if the pilot light is burning with a blue flame as normal. If not, relight it. If you have an electric burner rather than gas, the thermostat may need resetting to default.
If these problems persist, don't hesitate to call the team on our 24 hour phone number.
Frozen condensate pipe: This could only happen when temperatures drop below zero, in the depths of winter, but it's a real pain. The warning sign is your boiler displaying a fault code on the dial. Fortunately the issue is fairly easy to rectify – pour warm but not yet boiling water over the pipe using just a kettle or jug. This may have to be repeated if temperatures do not rise for several days or weeks.
Boiler Repair Service Cancellation Policy
We have a strict cancellation policy regarding the boiler repair service. If you have to cancel an appointment, call us and let us know at least 24 hours before the scheduled time that the technician is supposed to arrive at your house.
If you fail to adhere to this deadline we will have to charge the full cost of the appointment to compensate for the technician's time and expense.
The client who made the booking will be held fully responsible for paying this charge on time and in full.
boiler repair Nassau County, oil boiler service, boiler installation, boiler replacement, boiler replacement cost estimate